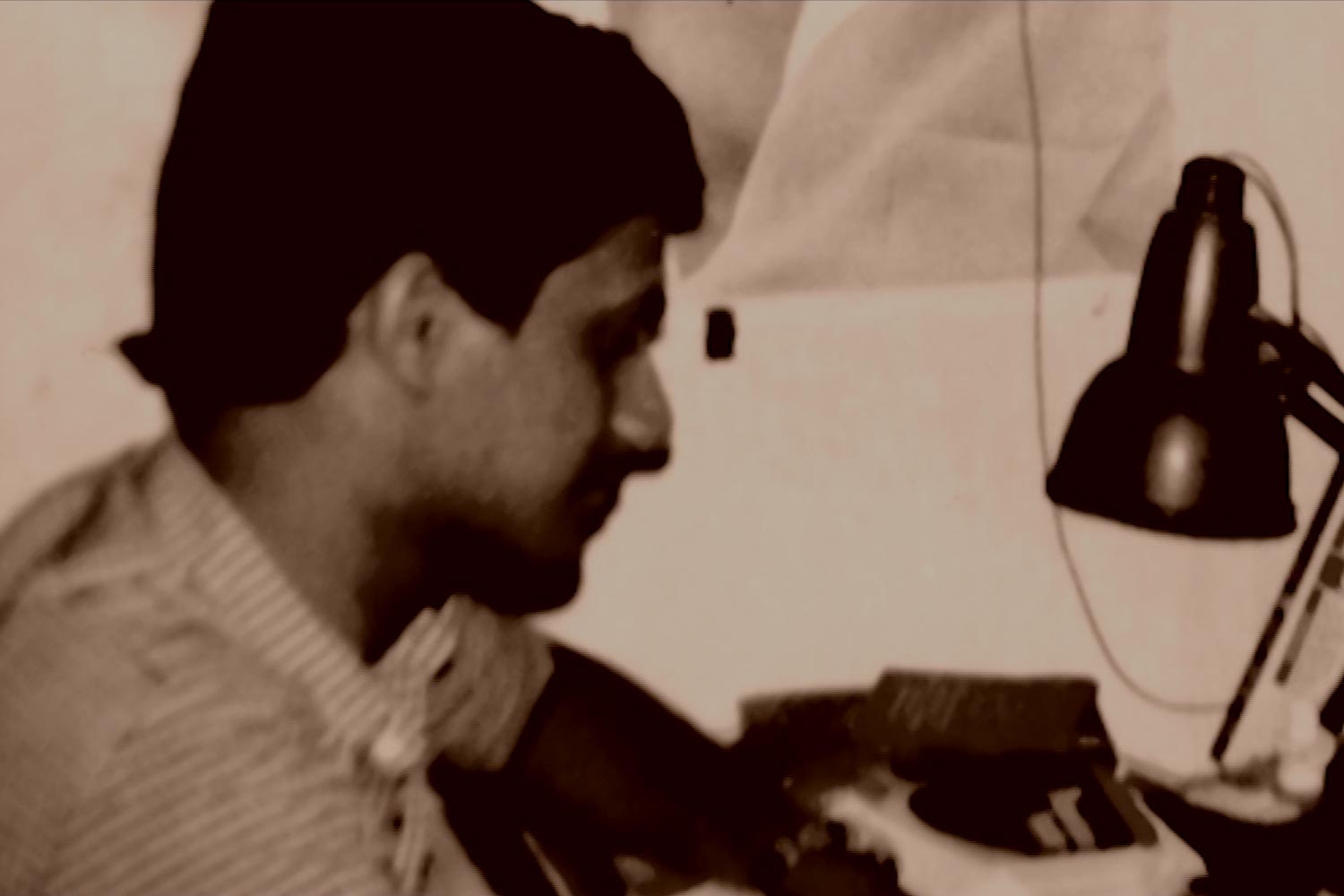 Leafpicker to Policymaker
No one could ever imagine that a poor boy who struggled for food, education and survival would accomplish mighty tasks and grow up to be a self made man. The same person who has received profound appreciation for unique initiatives has lived a life of struggle and miseries. The life story of Prof. Achyuta Samanta is unique and unparalleled if one considers the vast journey of struggles that he has traversed in fifty years of his life. Professor Samanta is one of the greatest educationists, social workers, social activists, humanists and philanthropists in the contemporary times to have blessed this world with his dedications, sacrifices and extraordinary vision for liberating this world from poverty, hunger, illiteracy, social alienation, and ensuring much needed human capital development.
Prof. Achyuta Samanta was born to Late Neelima Rani Samanta and Late Shri Anadi Charan Samanta. But, unlike most children blessed with endless care, comfort and compassionate nurture in the lap of their parents, Achyuta Samanta's childhood was the most difficult, grief-stricken and struggle-full. He was four when his father died in a tragic train accident. He failed to understand when his family was bereaved of the only bread earner. At such a tender age, because of the stroke of misfortune, he began to understand the pains of poverty that the family had to face. His father, a petty worker, exhausted the limited money he earned and took a huge amount of hand loan to support his seven children and wife. The family bequeathed debts and poverty after father's untimely death and had to face humiliation. They struggled for one square meal and the mother did not have a second pair of saree to change after bath.
After the death of his father, they shifted to Kalarabanka, a remote village near Cuttack in Odisha. He did not have a single hand of solace and consolation to guide, advise and motivate. Such helplessness did not deter him to help his mother in the menial work and augment the family income which did not ever make both ends meet. He got his primary education from the village school by the mercy of the local headmaster. He completed his undergraduate, graduate and doctoral programme with dedication and belief that Education empowers and has a power to transform his life and others.
He barely had begun his career as an academic when in 1992, he appalled to realise how the youth of Odisha lacked access to quality education and were deprived of the skills necessary to compete in India's formal, competitive job market. He quit his job and started two modest institutions: Kalinga Institute of Industrial Technology and Kalinga Institute of Social Sciences. He started them with a meager investment of USD 100 (INR 5000) and both the institutions initially operated in rented accommodations before moving into its own building. He ventured into an area where even the big corporates wouldn't dare.
The two institutions today have grown into world class organizations with global repute and acknowledgement. The first institution was dedicated to help the youth of Odisha, his own state that lagged in comparison to other Indian states. He was convinced that quality education would bring in the required transformation and human capital development. KIIT became the fore-running, path-finder educational hub imparting Industrial Trade skills, Engineering, Medicine, Law, Management, Rural Management, Architecture and much more.
KIIT has always been setting the quality benchmark since its inception in 1997. Established in 1997, but within five years it got accreditation from NAAC (UGC) and NBA (AICTE) with 'A' grade in 2002. Since then KIIT Deemed University has been getting excellent gradation and remarks in every five years of its all renewal of accreditation by NAAC and NBA and Deemed University by UGC. It is one among the six institutes / Deemed Universities among the Government and Private to get the Washington Accord accreditation from NBA (AICTE). It has got IET accreditation from the UK rated as the 2nd highest accreditation in the world and the only 2nd Deemed University in the country.
It has been the only Deemed University in the entire East and North region of India to get the 1001+ in Times Higher Education World Ranking, twenty six years of institute and 14 fourteen years of University. KIIT is also among the sixty universities declared as autonomous university by the Ministry of HRD among the Government and private with 26th ranking for KIIT. KIIT TBI has been declared as the best TBI and its student has been declared as the best start-up and got the award from Hon'ble President of India. Credibility of this university is very high among the students', parents and public.
Its huge infrastructure is unparalleled to any university. Besides, KIIT has created huge sports infrastructure available in any university in India among the Government and Private. It has produced Olympians and also number of students qualified in Civil Services including 9th position in last Civil Service Examination. This is the only Deemed University in the country where the Chancellor post has been occupied by the renowned academicians like the UGC Chairman and renowned Legal Luminary, renowned academicians since its inception. This is the only university in the country, which has been visited by more than 22 Nobel Laureates in the last 10 years. Besides, all the policy makers and academicians including Hon'ble President, Vice President, Prime Minister of India and other countries. Ministry of HRD, Government of India awarded KIIT for setting up Innovation Council under AICTE, New Delhi.
KIIT School of Law has been awarded the Best Innovative Law School in India 2018 by the Vice President of India. KIIT School of Management ranked 22nd as per the National Institutional Ranking Framework (NIRF), MHRD, Government of India, 2018 in B-School Rankings. More than 600 students are pursuing their profession education from 60 countries and KIIT has signed MoU with more than 180 universities. Its outreach work for social cause is next to none in entire globe.
As KIIT grew, its sister organization, Kalinga Institute of Social Sciences (KISS) also grew at equal pace. "Educate, Empower and Enable", has been the "3E" formula devised by Prof. Achyuta Samanta to turn tribal alienation, poverty and illiteracy upside down through the tool of Inclusive Education. It is considered as World's largest intervention wherein 50,000 children from the deprived indigenous communities of Odisha and neighbouring states are empowered with holistic Education from Kindergarten to Post-Graduation along with boarding facilities, clothing, healthcare, vocational and life skills free of cost. KISS has a strong Alumni of 15,000 empowered people, well placed and driving change for themselves, their families and communities. 10,000 tribal boys and girls study in the satellite centers of KISS in 10 districts of Odisha. What started as a dream and passion with modest means has now emerged into a revolution in the lives of tribal people.
With a student strength that rose from a mere 150 in 1992-93, KISS has grown to over 50,000 by 2018 with both indigenous poor tribal students, those from other Indian states, and quite a few indigenous students from many foreign countries. In 2017, Kalinga Institute of Social Sciences was granted the status of Deemed-to-be- University by Government of India. With that it has become world's first University for indigenous aboriginal students.
Prof. Samanta has single-handedly ushered in a revolution to give a new lease of life to millions at the margins. The scale, scope and speed at which he works and his institutions create change and promote peace has been appreciated and hailed by all accomplished statesmen, diplomats, state heads, country heads, legal luminaries, academicians, researchers, social activists, sociologists, media celebrities, corporates, Nobel Laureates, Magsaysay Awardees, and many others from both within and outside the country who have visited KISS and known about it. But starting it was never easy. He thought of it when there was no adequate awareness about tribal education as an innovative model. It was a gray area where every stakeholder failed or did not muster up the courage to initiate the first step.
Odisha is one of the poorest states in India constituting almost 25% of tribal population who live in extreme poverty, misery, ignorance, superstition close to nature for centuries. They live a cycle of birth, life and decay in the forests, alienated from the forces of development. In such a scenario that exists even today, one man dared to enter the unexplored path and dared to mainstream the alienated population by empowering the first generation learners through education with his vision, mission and passion in his youthful days when he was just twenty five years old. It was the time when neither the Government nor any policymaker has devised any innovative model.Prof. Samanta dared to take steps that nobody thought of to bring them out from the clutches of violence and trappings of 'Naxalism'(Left Wing Extremism). The would-be cadres hold pen instead of swords and have appreciated the change in their lives and generations thereafter because of education KISS has successfully addressed the Millenium Development Goals (MDG) and has been contributing to the "Sustainable Development" Goals of global development for 2030 as has been envisaged in the year-2015 UN resolution. KISS was granted Special Consultative Status by the United Nations Organization in the year 2015. Through KISS' academic and tribal development mission about 30,000 families comprising 1, 50, 000 individual members belonging to these families and an additional million of tribal in their neighbourhood have been benefitting and experiencing transformational development. The KISS model has successfully addressed and restricted the spread of the growing tribal insurgency in the tribal hinterland, and removing backwardness. Education and literacy is spreading in the tribal areas at a much faster pace than it has ever been. KISS' zero-dropout legacy is catching on the government-run schools in the tribal areas as more and more tribal children are coming out of their homes to enroll in various Government run tribal schools and general schools in the tribal hinterland and continuing their studies. KISS has stood out as a beacon of light for tribal and an icon of tribal renaissance.
He believes that real development has to take place from grassroots and cities can be smart only if the villages are smart. He took up the task of transforming his own village to a model village. He started with a vernacular school which was followed by an English medium school along with banks, ATMs, Police station, Post offices, 100 bedded dispensaries with 24*7 medical facility, plantation centers, women's clubs, youth clubs, community hall, canteen with CCTV, public libraries, temples and other places of engagement which gave 300 men employment. This model village was inaugurated by the then Governor of Odisha in 2006 and on his request the entire panchayat was converted into a proper model panchayat turning the entire village Wi-Fi and solar energy enabled. In 2016, the then Governor of Odisha inaugurated the same as Smart Village with increased amenities.
When it comes to sports and culture, KIIT and KISS are the only two institutes providing professional education and sports to an unparalleled Level. It has produced more than 5000 players and some of them have participated and won laurels in Olympics, Commonwealth Games, Asian Games, South Asian Federation and so on. From the time of its inception in 1992-93, KISS and KIIT has realised the potential of sports as a changemaker and a tool of empowerment. Recognising this, KIIT and KISS has made arrangements to hone skills of tribal children in various organized sports. Emphasis on sports coupled with marvellous training personnel and state of the art infrastructure has made KISS a hub of sports to groom tribal sportspersons. They are trained in modern training facilities created for rugby, football, hockey, archery, shooting, volleyball, etc under competent national and international coaches. They regularly win accolades at national and state level in various sports. Rugby has become famous in India with the contribution from KISS. Outstanding achievements of KISS tribal students at international and national level sports meets prove the effectiveness of the KISS model of tribal empowerment. Many mega-events in Chess, Rugby, Archery, Volleyball and Cricket have been hosted at KIIT and KISS bringing players from far and wide to the land of Odisha. KISS is producing a legacy of players in Sports!
The multifaceted Prof. Samanta has not been able to remain contented with KIIT & KISS and has never forgotten his roots and philosophy of his life to respect mother, motherland and mother tongue. He has been constantly promoting, supporting and safe guarding the literature, art and culture of Odisha. His passion and love for language, literature, art and culture gave birth to the Kadambini Media Pvt. Ltd in the year 2000 which has been bringing out "Kadambini" the first ever family feature magazine in Odia and "Kunikatha" the first ever magazine for children in Odia. The magazine reflects Prof. Samanta's immaculate sense of refined taste and finesse, and the special touch of distinction that has made the magazines household names in Odisha today. Kadambini Media Pvt. Ltd. produced 'Kathantara"; and 'Krantidhara' award winning feature films in Odia under the aegis of Kalinga Institute of Fashion and Films. His versatility is a noteworthy facet of his persona which is due to his innate commitment to the call of his heart to serve the human society. He has also patronised 'Nanhi Pari Little Miss India Competition' a talent Hunt Show for young girls all over India.
The two institutions KIIT and KISS have brought much economic prosperity to the area surrounding the two campuses which together measure up to over 400 acres. Human habitation, business and trade in the periphery of the campus have grown in a very spectacular manner in the last two decades. The entire area provides employment to over 3,00,000 people, over and above the 10000 plus people directly employed in KIIT and KISS. An academic infrastructure doing such humongous social development was hitherto unseen anywhere in the world. He is the promoter and founder of 'Art of Giving'- A philosophy of Life to spread peace and happiness, 'Education for all', 'Kanya Kiran'- A flagship initiative to stop violence against women and girl child, and 'New Mind New Dreams' to reach out to the villages in Odisha and engage in various drives- plantation, cleanliness, hygiene and life skills. His campaign on 'Education for all' is an initiative to create awareness about the fruits of quality education and ensuring no child is deprived of education.
Prof. Samanta has earned global recognition for his dedication and commitment to the fight for educational equity. Being a crusader of peace he was coveted in 2015 with the GUSI PEACE PRIZE, which is also otherwise known as Asia's own Nobel Prize. He was the sole Indian to receive this prize. His humanitarian work has too been admired by the Kingdom of Bahrain which has awarded him the country's highest Citizen Award. He has also been bestowed with the Highest Civilian Award from Mongolia. Besides these, over 50 prestigious international and over 200 national awards decorate him. His contributions in the field of education and educational entrepreneurship have been recognized by over 100 universities in India and abroad, government and non-government organizations. He has been awarded over 50 honorary Honoris Causa Doctorates and Doctorate of Letters.
Despite his spectacular success and achievements, he leads a simple and dedicated life in a two room rented house as a bachelor dedicating himself to the service of humanity with patience and passion as his strength and humility, and simplicity, modesty and transparency as his assets. One has to see it to believe it. But at times, even if one sees it, one can not believe his simplicity and humility, because it is indeed incredible. He truly blazes the trail of service to humanity with a new assignment as a Member of Parliament in Upper House from Odisha. He aspires to be the voice for the tribal and poor and bring empowerment in their lives. And indeed, his story is the saga of rise from a leaf-picker to policymaker.
Watch the video about his Early Life