Father of the Nation Mahatma Gandhi had often said "Cleanliness is as important as Independence". He made cleanliness and sanitation an integral part of the Gandhian way of Living. Gandhi Ji took cleanliness to the level of spirituality. He had a firm belief in the proverb: 'Cleanliness is next to godliness'. Even after so many years, cleanliness today is one of the most essential element in our day to day life. As the coronavirus pandemic spreads around the world, cleaning can help prevent the spread of disease and cut the risk of spread of infection. Cleanliness does come after godliness, and the cleaning crews, janitors, domestic workers and housekeepers are god's help to us.
Janitors, domestic workers, housekeepers, and cleaning crews are today the front lines of the battle against COVID-19. Cleaning staffs are on the front lines of fighting this global pandemic, as they are responsible for deep cleaning, disinfecting and scrubbing the surfaces and areas that are hosts of potentially dangerous germs and viruses. Cleaning crews are going into offices, streets and public places to battle the invisible infection that threatens the entire public health and the globe. These workers sometimes even without adequate protection or information about what they are facing do their chore sincerely.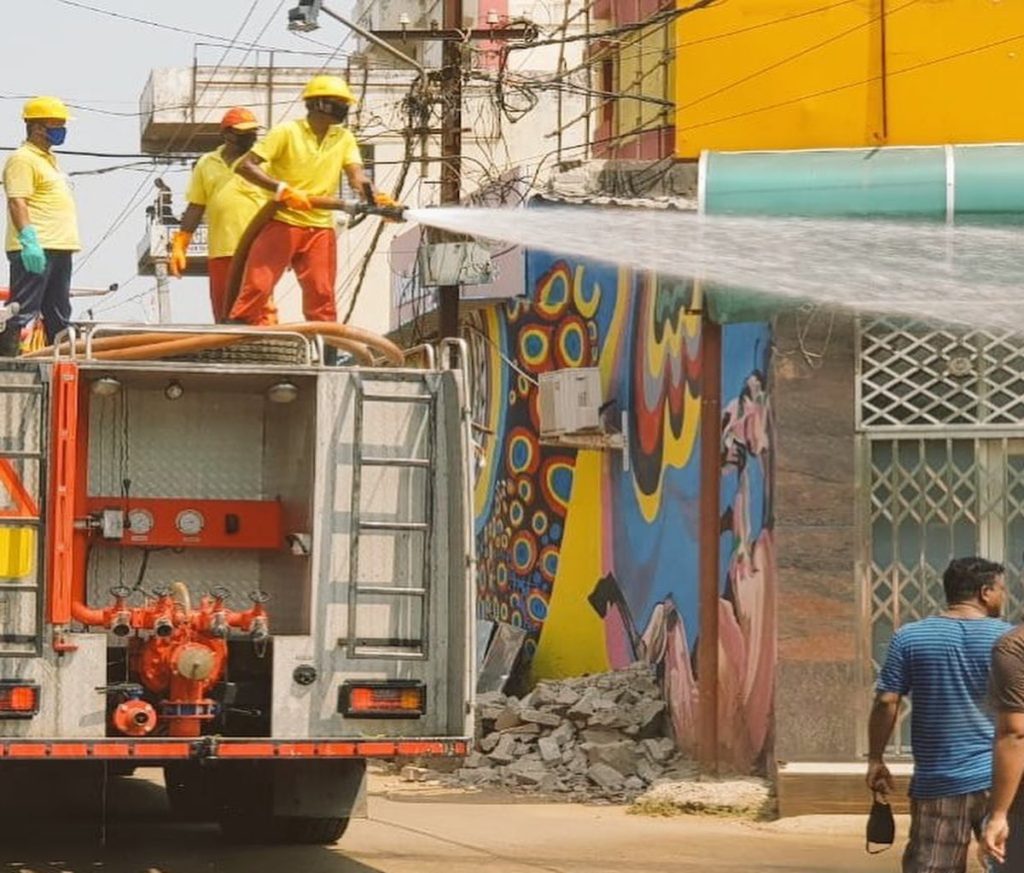 The phrase "Stay home, because we can't" that's going viral in all the millennial digital platforms stands completely accurate. This phrase correctly explains how some workers—like health care workers, first responders and cleaning staff—can not work from home or self-quarantine during this coronavirus outbreak. When the entire world is quarantined, these workers are stepping out of their houses and working at their own will to serve this world. This makes them the heroes of this overwhelmingly challenging time. Many of them still work at dump yards, and many of them are also immigrants—which puts them at a higher risk of infection from the coronavirus and other pathogens. And yet, these staff members work tirelessly to keep the surroundings clean and more importantly, safe. Experts have stated that, if cleaning and hygiene are maintained then half the battle against COVID-19 is won. They clear the biowastes too!
It's been two months since the COVID-19 outbreak occurred and yet, the roads are clean, the drains are washed and the dump yards emptied. There has also not been a single case of positive COVID-19 cases amongst the thousand and thousand of cleaning staff. This proves two points, one, that the cleaning staff are doing their jobs with honesty and bravery keeping their immunity high. Consider a person with COVID-19 spiting at a surface that is being cleaned by some cleaner. Notably, the cleaning staff should get contaminated if they aren't wearing protective gear or not following the protocol. This brings me to the second point, that they are also made to take the right precautions against COVID-19, which explains that they are aware of the situation and hence are delivering their task on time with precision. Because when everyone is restricted from containment zones, it is the cleaning crew that goes into this infected area to disinfect it.
Domestic full-time workers will be most likely burdened with the workload of cooking, cleaning, and caring demands with entire families at home all day. Restrictions on leaving the house also mean that employers may force them to work on their legally mandated day off. Some very responsible people have given paid leave to their maids, I don't deny. I personally believe that we can clean our own homes, vehicles and lanes outside our house, reducing the workload of the domestic workers, janitors and cleaning crews. I have taken the initiative to clean my vehicle and my home to reduce the work of my staff members. Cleaning the lane outside or our own toilets won't hamper our dignity but will uphold the Gandhian way of living. Also, it makes us independent and keeps us occupied in this house arrest.
The work of these staff members should be appreciated, applauded and never ignored. But mostly their job has been thankless. Some large scale employers, including Microsoft, Google, Wipro and Facebook, have promised to pay their entire workforce, especially janitors and cleaning staff, for the duration of the COVID-19 crisis, regardless of whether or not they're working. I had announced the same, KIIT and KISS foundation were closed due to the outbreak. I urge all the employers who are able to pay their cleaning staff to do so as this payment will be their only aid in this time of chaos. No work is small or big as every work is important and part of the system. Let's stand for them.