Every aspect of normal life has been affected by the spread of coronavirus and its associated disease, COVID-19. One huge area that COVID-19 is impacting and sowing major confusion is in higher education. Colleges and universities have been navigating through very uncertain waters as they are forced to convert to online-only courses. It will not be wrong to say that Corona Virus is the worlds largest experiment on online learning. COVID-19 has forced the universities, colleges and schools to reimagine and rework on delivering an engaging and holistic learning experience for students. While it presents its challenges of change and adaptation, it is also a massive opportunity to break out of old ways of teaching and learning and creating a new impactful relevant modes that take advantage of technology and the moment. KIIT and KISS have always been first movers in case of unprecedented challenges like this one and thought ahead of its time by developing a system of online classes to maintain continuity in academics.
Kalinga Institute of Industrial Technology (KIIT) Deemed to be University, Bhubaneswar – an Institution of Eminence – has students from all over India and from 53 countries. In order to connect with the students and complete the syllabus timely and smoothly, the University has been conducting online classes through Zoom App using cloud-based learning management tools such as Moodle and Google classroom ensuring responsive learning from the very first day of the lockdown. The students were sent home well in advance before the lockdown. Online education has been made available to all the students. Encouragingly, around 90-95 percent of the students are attending online classes regularly to their best learning satisfaction. KIIT is one of the first Universities in the country to start online classes. Task Assignment, doubt clearing and counselling has been a regular feature of the online session besides the routine academic teaching. It has the distinction of being the first university in India to conduct online examination by using remote proctoring tools.
The academic activities includes Course Delivery, Course Activities like Quiz & Assignments etc, Seminar, Grand Viva, Project, Thesis presentations, Student mentoring, Makeup Examination, Research Meeting and many more are efficiently delivered at home. In the mean time, the T&P department has successfully trained students for forthcoming Campus Placements. T&P department has already taken pro-active measures to help students for online Industry based internship program as mandated by AICTE and have successfully placed approximately 1400 students for Summer Internships through campus selection process utilizing Online mode. Steps have already been taken to start campus placements online and few companies have already started the process. Other industry engagements programs to skill our students and joint research activities are also been initiated with corporate leaders to empower students with knowledge in the niche technology areas. Many Companies who have offered jobs to final year 2020 pass out batch have started Online on boarding/joining as regular employee, to work from home as an initial employee engagements.
The 30,000 tribal students of KISS are safe and at home during the ongoing corona pandemic. However, they have not lost touch with academics. Online classes from Grade two and above have been arranged. Doubt clearing sessions and assignments are being given through WhatsApp groups. KISS has created content for parents, who are key to education now that teachers are inaccessible. It is pertinent to mention here that other advanced methods available for teaching and learning can not be used for the students of KISS as most of them live in far flung areas with tele connectivity is very low. But what's more interesting is their assignments that focus on keeping tribal youth genuinely integrated in their own culture. They are doing projects on tribal festivals, culture, dances, language, indigenous medicine, folklore depending on their age and grade. The students always remain integrated in their own societies.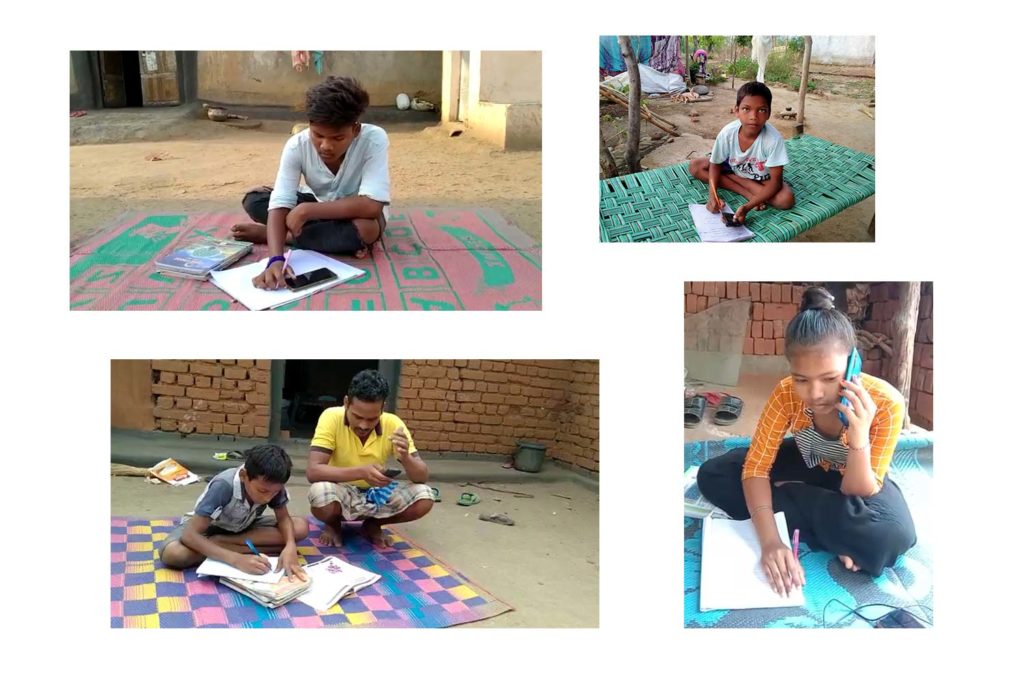 Increasing appreciation of online education can be a turning point for Education industry. I understand that it exacerbates the consequences of digital divide. No one can deny the importance of classroom teaching, beyond the classroom campus experience, greater retention in physical presence of a teacher, but online education has become an important way to continue the flow of academics. There will be change in terms of how kids learn and how teachers teach even after lockdown subsides and normal classes begin in terms of innovation of the content. However, there is something that I am always worried about India's education system is its over emphasis on preparing for exams, which may to some extent get little relaxed with online education. Many Indian platforms like Unacademy, Toppr, Vedantu are offering classes and content to the students and are doing really well in the business. This is an indication that online teaching is here to stay. A healthy mix of both (online and classroom) is what I see in future of education.
Note for teachers and students:
Thanks to my lovable KIITians and KISSians for being sincere and pursuing academics from home with such vigour. Also, thanks to the teaching staff of KIIT University and KISS for proactively taking on the challenge of online classes.