The sun sets early in the village of Ghasipura of Gopalpur in Odisha, away from the humdrums of a fast life in Bhubaneswar, capital of Odisha. Poverty, alienation, illiteracy and ignorance plague the simple existence of life. Most people of the village do not even get the minimum nutritional requirements, forget education.
But it was exceptional for Meera Rani Hembram, a student of Kalinga Institute of Social Sciences (KISS). Her journey from Gopalpur to Singapore is awe inspiring and spine chilling. She made a great stride from being an orphanage to becoming an ace Rugby player, representing the India's Women Rugby team.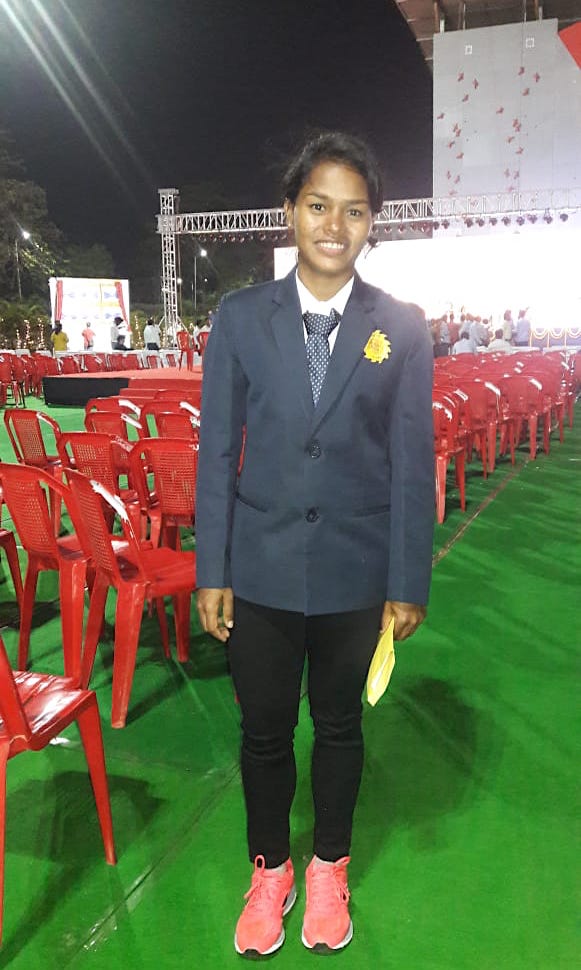 She lost her mother very early in her life, when she didn't even understand the meaning of mother or the word, loss. The family lived in dire poverty and to add to the already existing agony, the homemaker was gone forever.
It was only when the siblings had just learnt growing taking care of each other amidst the miseries, that her father out of helplessness and not being able to take care of the little girl by any means, put her in an orphanage. He thought at least the girl would survive in the orphanage or will have a change of fortune if somebody adopts her.
And it happened…
As if stars were in her favour! In the orphanage, she was the one chosen among others to be adopted by a warm-hearted and considerate couple in Singapore. Papers were ready; approvals were taken. But, life has its own twists and turns. At the last moment, the adoption got cancelled due to some stroke of fate, unknown and unexplained. Meera didn't even know what was happening with her life. But then, it was written in her destiny! She stayed back in the orphanage growing with other fellow orphans, just existing, not living life. There was no cheer in her life and her actions lacked energy and meaning. Colourless and spiritless is what her life seemed to be.
It was when she turned eight; her brother did something unimaginable and very endearing. He took initiative to enroll his sister and younger brother to KISS where he was already studying. KISS, a residential school in the capital city of Bhubaneswar is a ray of hope for tribal children who get free education, boarding, health care and other training for a fulfilling life ahead. More than learning, he was getting sumptuous meals here, which he was deprived of at his village. The father could not earn any money for three siblings whose needs were ever increasing. His life was seeing a new lease and he wanted the same for his younger siblings.
In 2006, Meera joined KISS and rest is history! She was ten years old when she joined the institution. She was unable to comprehend the change of events in her life. At one moment, she was at the orphanage and at the next moment, she was at a boarding school. She did not like staying in the new environment and missed her friends. But, very soon, things changed and it was home at KISS.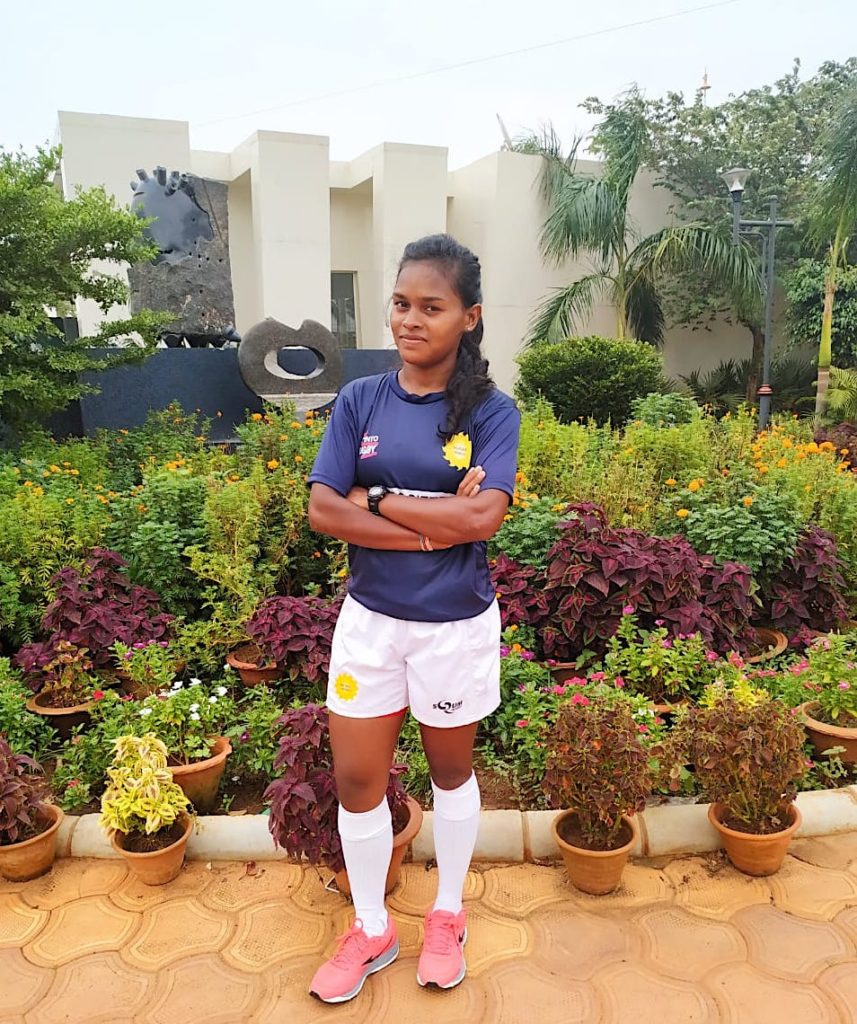 She was not interested in studies and started playing Rugby because that was the year KISS boys started playing Rugby and made their name in the World by winning World Cup and becoming Jungle Crows for the World. She was very much drawn and attracted towards the game. It was then; she started practicing it day in and day out. She thought if she would play well, nobody will compel her to study and she can become famous. The capacity to direct one's hopes and aspirations in achieving success had already developed at KISS.
Since then, there has been no looking back. She has played state and national level, won several important tournaments and has travelled to three countries, abroad.
Recently, Indian team scripted history by 15 s win and getting Bronze Medal in Phillipines in World Rugby Championship, defeating Singapore. Singapore! The same country which she would have gone if she were adopted by the kind-hearted couple, had things worked. Once Singapore defeated her and today she defeated Singapore.
Life came full circle…
KISS has proven a blessing to the family! All her siblings studied at KISS. Her brother is now working with an MNC and the younger sibling is still studying at KISS.
"I didn't know that I lost my father initially while I was amidst the national game in Bhubaneswar. But when I learnt about it, I posed calmness at this loss, behaved stoic, holding my emotions to myself and concentrated on my game. That was tough, but I was tougher than the pain". She said, giving an account of her toughest times.
Further she continued, "I owe all my success to KISS and our Founder, Dr. Achyuta Samanta. He is a perfect example of someone, who can become a hero from a zero. He lived and grew up in circumstances like me but he fought against all odds and could make it larger than life. His story continues to be an inspiration and I thank him for all I am today". And while expressing these lines, tears filled her eyes.