We are facing an unprecedented crisis and it is very important that we do all that we can to protect and support our workforce and our community. The threat from COVID-19 continues to grow, in fact it is rapidly accelerating. Humanity's success in tackling this coronavirus effectively and efficiently is heavily dependent on the actions that organisations, both government and private, take over the next few days to help slow down its spread and prevent overloading our country's health care systems and infrastructure.
While social distancing and hygiene have been the recommended guiding principles to combat COVID-19 in this 21 day lockdown, COVID-19 is just like another cold for the lakhs of migrant workers in India, for whom hunger is the major issue. They form the backbone of all infrastructure development in India.
At this point, I would like to request all employers to take care of their contract staff, daily wage labourers, employees and other staff- all of whom have played and continue to play an instrumental role in making the firm/industry reach where it is today.
The employers can provide an incentive to the staff to stay back at the place of work and provide them with shelter, food and some monetary compensations which can be transferred digitally to their families, to ensure their sustenance. This 21 day lockdown can be a success not only by aggressive testing, tracing, treating by the Government but by an appropriate helping hand by the employers. This assurance will help lakhs of workers stay back at their workplace instead of having to walk down to their native places and consequently increasing the scope of spreading the virus to rural India.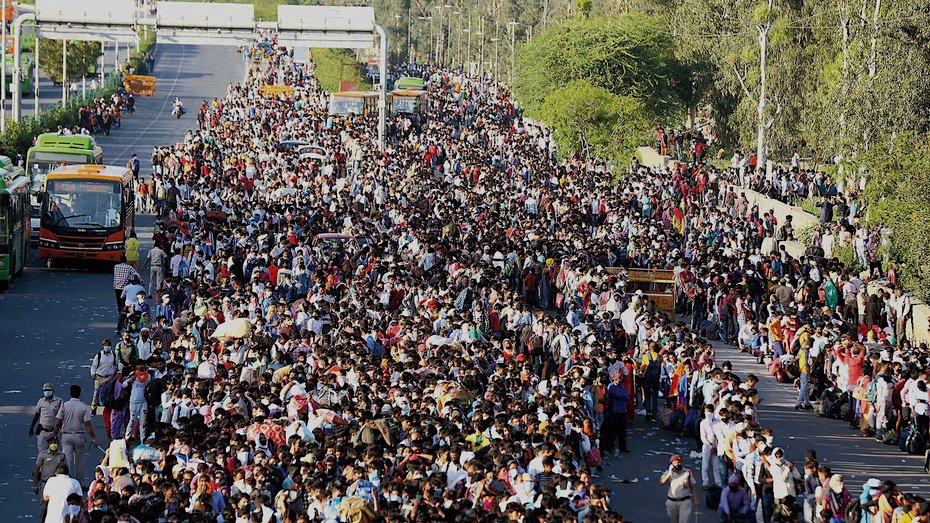 It is understandable that they are homesick and want to go to their families but such affection shown from companies to which they have given their sweat will motivate them to stay back and not risk spreading the disease.
It is good for the company as well because as soon as normalcy resumes the labour will be available to resume work. The companies are already giving lot of help in the crisis, but they have to take care of their employees in the way the IT companies and MNCs are doing.
These are unprecedented times. Now, more than ever we need to stay calm, be resourceful, and do what we do best: focus on supporting each other, meet the changing needs of our consumers, and continue to serve our customers.
Taking care of the employees will be a boost for the company, the society, their families and the country in general which too is facing a massive economic crisis.