Shri C. Vidya Sagar Rao, His Excellency the Governor of Maharashtra handed over the iconic 'Vigyan Jyoti' to noted educationist, social entrepreneur and Founder of KIIT & KISS, Prof. Achyuta Samanta in the presence of Shri Y. S. Chowdhary, Hon'ble Minister of State for Science and Technology, Govt. of India and other dignitaries at the valedictory ceremony of 104th Indian Science Congress held at Sri Venkateswara University, Tirupati, on January 7, 2017. With this, Prof. Samanta officially assumed the office of the General President of Indian Science Congress Association (ISCA) for the year 2017 – 18.
"There is a need for value addition in scientific and technological development so that it promotes common good and welfare of the downtrodden. There should be marriage between scientific development and humanity", said Prof. Samanta, who is only second person from Odisha to hold this prestigious office in the 104 years history of ISCA, after a gap of 57 years. On last occasion, late Prana Krushna Parija, eminent Odia scientist, had officiated as President of the 47th Session of Indian Science Congress held in Bombay in 1960.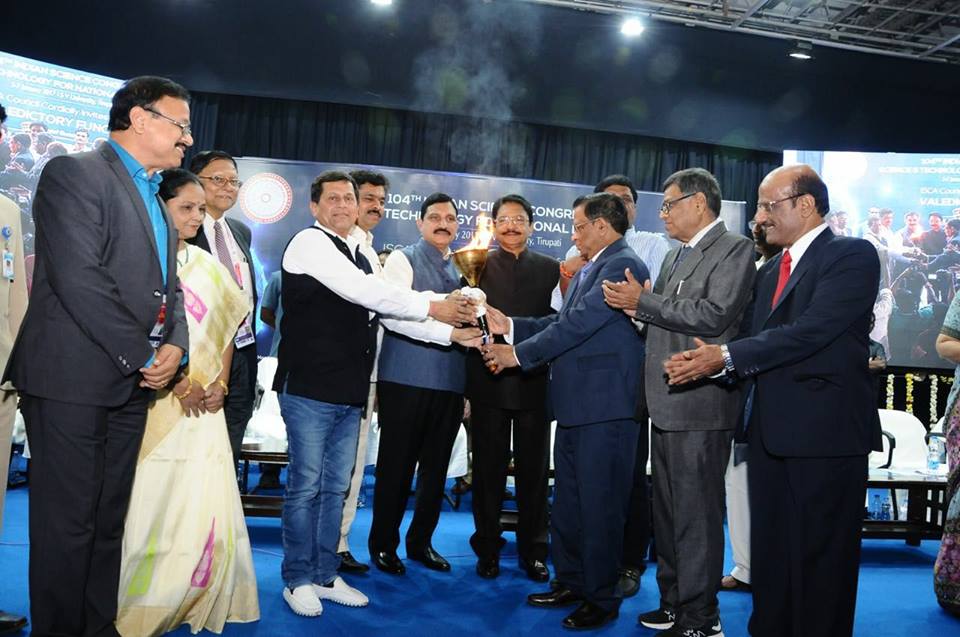 Indian Science Congress Association is a premier scientific organisation of India with a membership of more than 60,000 scientists. Its annual session, held during January 3 – 7 every year and traditionally opened by the Prime Minister of India, attracts participation from a host of scientific luminaries, including Nobel Laureates, from across the globe. Renowned educationist, leader and institution-builder, Sir Asutosh Mookerjee was the President of the inaugural session of the Indian Science Congress in 1914. Since then, many eminent personalities have held this office in the past.
Prof. Samanta is well known in the country as a dedicated educationist and social activist. He has achieved this success due to his personal efforts and struggle since his childhood. He has been the member of Executive Council of ISCA since 2011. He set an example by organizing the 99th Session of the Indian Science Congress, held in KIIT University, in grandest ever manner in 2012. Prof. Samanta has also been the member of many other prestigious national level apex educational bodies, including UGC (2008-2014), AICTE, National Coir Board, CAPART, NCTE and academic councils of two Central Universities. He was the only person from Odisha to be the member of both UGC and AICTE.
Many educationist, scientists and intellectuals congratulated Prof. Samanta for this new assignment.