Right in front of my eyes, Kadamibini magazine just completed twenty years in July last year. It is well known that Kadambini is the first-ever family feature magazine in Odia. People have accepted Kadambini as a family magazine with love and affection. Odias in India and across the globe eagerly wait for the monthly issue. Kadambini along with 'Kunikatha' has made tremendous contributions to highlight and adorn the rich Odia literature. These two magazines reflect our zeal to present things the way they are with a touch of finesse backed by real research, not superficial treatment.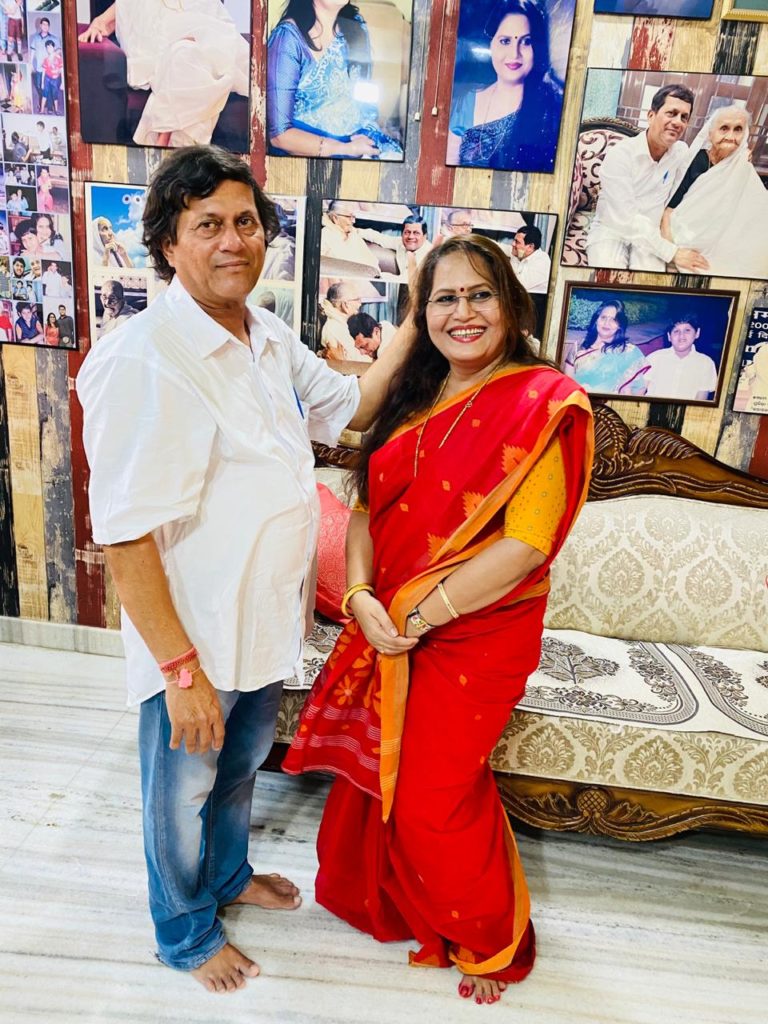 During the last 20 years Kadambini has become much more than a magazine – It has transformed into a thought process. It has become a food for thought. Kadambini gives scope to the budding as well as established Odia writers to publish and promote their literary activities and work. Several conferences, meets and fests are organised throughout the year to serve a sumptuous feast of literary ideas to the Odia writers, novelists, columnists and poets under the aegis of Kadambini. Besides literary events throughout the year, Kadambini organises two hallmark events in a calendar year – The "Mega Literary Meet-cum-Annual Day" on 2nd July, its foundation day, and the Kadambini Literary Festival-cum- "Patrika Haat", on the first Sunday of January every year attended by more than 5000 writers, poets, authors and literature enthusiasts in the state and across the globe, graced by eminent persons of National and International repute. Kadambini also recognises literary talents by awarding them. The most popular award is Neelima Devi Literary Award, which has prize money of Rs. 5 lakh. From a humble beginning, Kadambini has now become the most popular household name due to the tireless efforts of my younger sister, Iti Samanta.
When anyone takes up a new initiative, one is always uncertain about the future and the fate of the initiative. One is always in two minds as there is not much clarity. There is a bubble of self doubt and peer critics that makes one take two steps back to move a step ahead. This is more so for the ones who don't have a backup or a stand by to fall back to. I vividly remember one such instance and decision taken after a discussion that led to the culmination of a humble initiative in literature and culture. As all of you know, that we come from a very humble background, Iti has always been dependent on me as her elder brother. We have been partners in all sorrows, small achievements and moments of uplift. When Iti got married in 1996, she felt she was losing her identity and dreams. Few years into the marriage, she felt the desperate need to be financially independent to assert her dignity and esteem.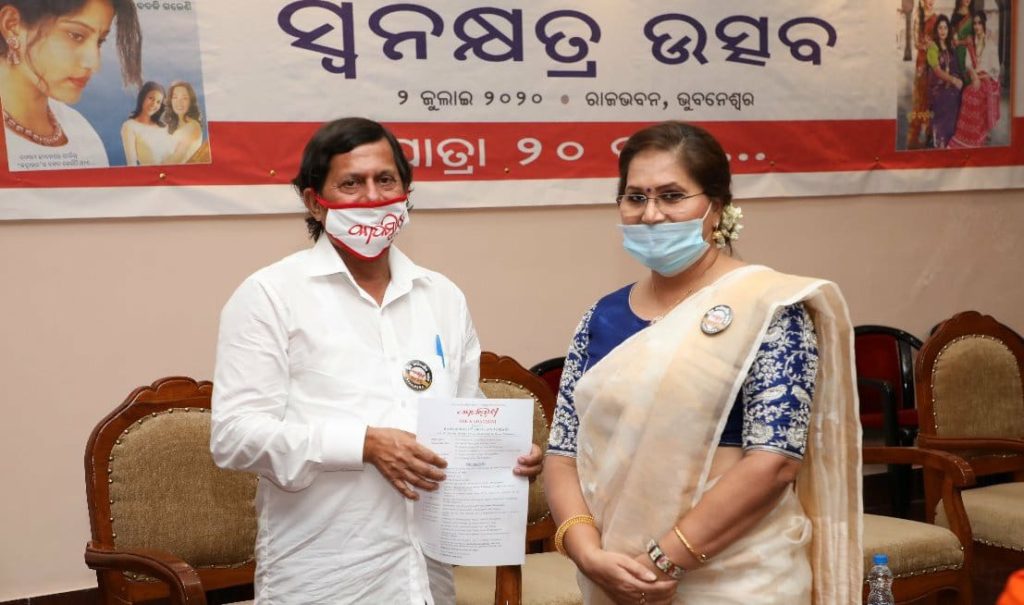 When she felt that she could not survive after bottling her emotions and turmoil for long, she turned up to me and asked, " Bhai, you give a job to thousands in KIIT & KISS, why don't you give one to your own sister". She added, "I am in need, Bhai. I am like a log of wood now. Only engagement and proving my own worth can keep me going. I want to earn my living" I explained to her how I have sworn on the principle that I will never get any one from the family work at KIIT & KISS – not even my own brothers and sisters and their children, more specifically my brothers children. And I am a man of my words. I can not change this ethics which runs in the blood of the institution.
That was the time when I was reminded that Iti loved writing. She used to maintain a journal, write articles some of them also got published in the newspapers. I gave her the idea to start an Odia magazine. This is 2000, when KIIT & KISS did not have the stature that it enjoys today but I had a firm conviction that she will be able to achieve what she wants with her grit and determination. She expressed doubts that she will not be able to handle such a huge assignment. She also thought of giving up at the very idea of it. I convinced her and told her without much thought, that if the magazine initials begin with "K" and is a four lettered word in Odia, it will be very successful. It came true when the registration was done and Kadambini took baby steps to achieve the position of being the most popular Odia feature magazine. This is the unknown anecdote from the making of Kadambini. What is known is that Kadambini has become a household name because of the 24×7 involvement, leadership and zeal of Iti.
I always believe everything is destined. Nothing happens before the destined time. Had Iti joined as an employee that day, she would have remained as a part of an organisation. But now, she is leading an Odia magazine successfully for 20 years and I am glad that she has carved her own niche, her own identity as a writer, author, editor and a social worker.