World Children's Day is observed on 20 November 2020. It brings to the forefront how poverty, hunger and illiteracy are menace in our society as it tramples the development of our children. The only way to reduce crime against children is by educating them and helping them lead an independent life. That is precisely what we do at Kalinga Institute of Social Sciences for the last 20 years. Graduates from the institution have gone on to set examples for many young girls and we aim to continue with our endeavour in helping the needy, especially the girl child, because they face marginalisation and double jeopardy.
At the economic level, the girls of KISS are better placed to achieve economic independence, to participate in social and political life, and to make their voice heard within the family. At the social level, it has curbed child marriage and has made them aware of their body rights and against any form of assault. At the structural level, the tribal girls have become empowered, have the decision-making power and shape their destiny and are ushering change for their community. At the psychological level, they are immensely confident and ambitious. The unique model of KISS has ensured all round excellence of students in academics, sports and skilling, has done away with gender discrimination, brought dignity to the girl child and inculcated life time skills through intense vocational training with high level of aspiration, economic self-reliance and social transformation.
The Alumni girls of KISS have an independent perspective and mind of their own though they are respectful in their attitude. Economic stability and decision making about managing their own finances, awareness about the problems in the society and recognition of their duties, progressive ideas and control over family planning, and higher self-esteem with aspiration to take it to the next level of achievement.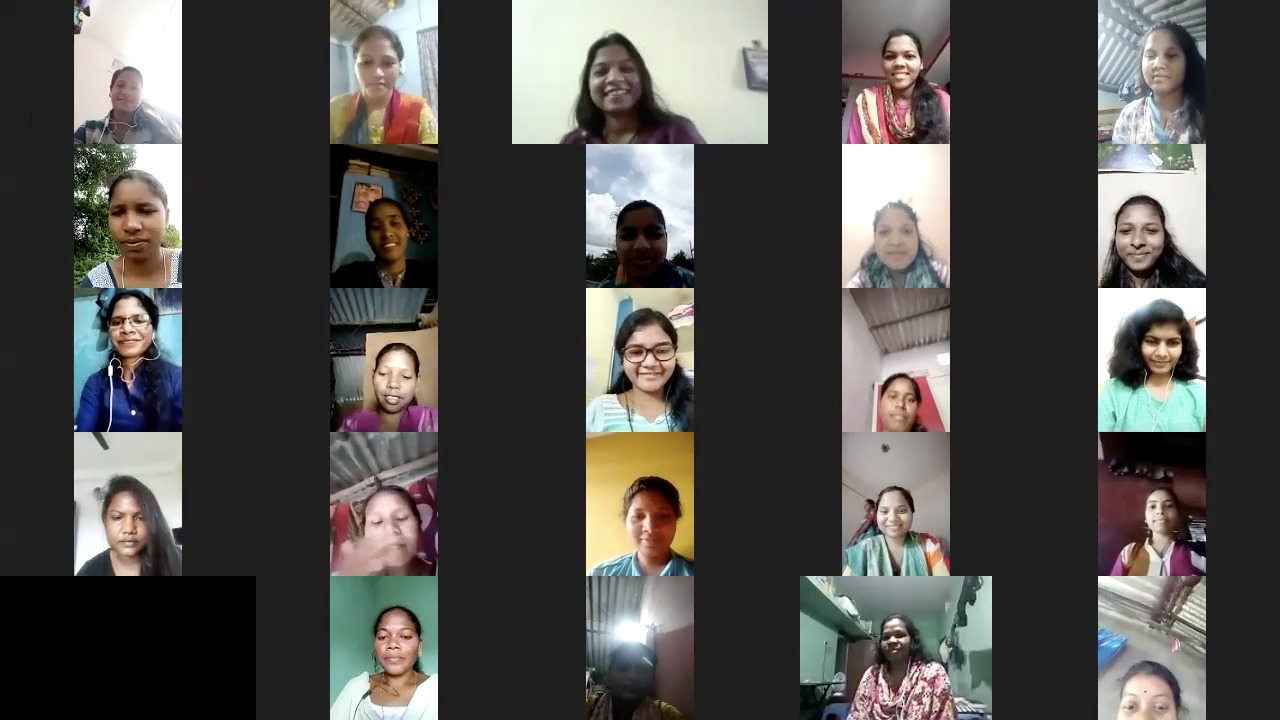 The major achievement of KISS is pushing the marriage age. 60 percent of the student population are girls who outshine boys in academics from the last 13 years. Most importantly, their average BMI is around 23 whereas all India figures are alarming. 4.7 million tribal children suffer from chronic nutritional deprivation in India. The girls at KISS are healthy. Their average marriage age of the girls at KISS is around 26 whereas the median age of tribal girls in India is 18.4. Child marriage is still at an alarming high level if 21%, the number of which is even higher for rural India of about 31.5%. Early marriages are the main cause behind Neonatal Mortality, malnutrition among children and higher MMR. KISS pushes the age at marriage where tribal girls take decisions about their marriage, family planning and have a high sense of self-esteem and empowerment. They take their own time to select a partner of their choice. Even if it is a case of arranged marriage, they have their say in selection of the partner. They aspire to achieve independence – both economic and social. Whether they make it high in the corporate world or not, they think of a career that is established. Only after post-graduation and higher, do the girls think of marriage.
The unique social experiment of an Education Entrepreneur who has eschewed commercial orientation to bolster the cause of education for tribals is the real gateway to knowledge, social uplift, dignity and empowerment. Women have been traditionally treated with a biased brush in Indian society which is highly patriarchal and against women empowerment. The Indian landscape in terms of women empowerment and equality in treatment and treating them with dignity is far from defined and KISS seeks to break this stereotype.