There is nothing discreet about our humble financial background. I recall when we were very young, we had to manage with only one pair of clothes. Asking for more than one was just impossible because of poverty. I had just one set of shirt and pant for home and one for outside. Iti, my younger sister had one frock. She had to work at home, go to the market, school and even to festivals- managing all with that frock.
After wearing that continuously for months, naturally, it would become dirty and damaged. She used to patch up that torn area and wear it again and again till the next Durga Puja. Because once in a year, during Durga Puja, our eldest brother who was working at Tatanagar used to send a new dress piece for us, the three siblings who used to reside at a village with our mother.
Dada (eldest brother) always sent beautiful, floral print dress pieces for Iti. But my mother always made another shirt for me using that material.
At that time, I was in High School and I had to commute to Raghunathapur every day. Maa used to say that he has to go to school, so he has more use of a good clothes than me.And since Iti was too young, she could manage with the torn one.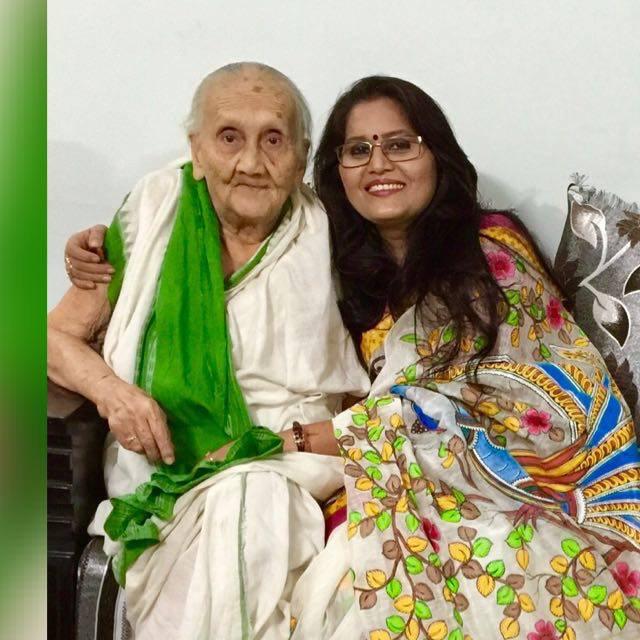 It made me so unhappy and Iti felt sad as well. Iti used to cry and scream at Maa, "how come you make a boy's shirt with that colourful floral printed ladies dress piece?" But her crying remained ineffective as Maa said, "Since we have nothing to wear, then what is the meaning of that Boy's dress and girls' dress? Whatever we get that must cover our body."
But I knew she was not happy with that decision, so was I. With tearful eyes I said, don't worry sister, I don't want to take away your dress but remember, one day I must become a rich man and bring lots of beautiful dresses not only for you but for the entire family.
Now, by God's grace, I am a successful person. Not only have I have tried to provide every comfort to our family but also for the entire society. Without thinking of any return, I have dedicated my entire life to the needy.
Our mother always taught us one thing – not to expect anything. You must get whatever you are destined to. Always try to be happy with what you have already have. Don't cry for that which is not with you. If you do so, you will never become unhappy in your life.