Some moments in life awaken a stream of memories from the past. It all passes through the mind in a flash. During a recent visit to Kandhamal Parliamentary Constituency, I happened to go to St. Catherine Girl's High School at Raikia to inaugurate their dining hall. I met with 20 orphan girls who are being raised at the school.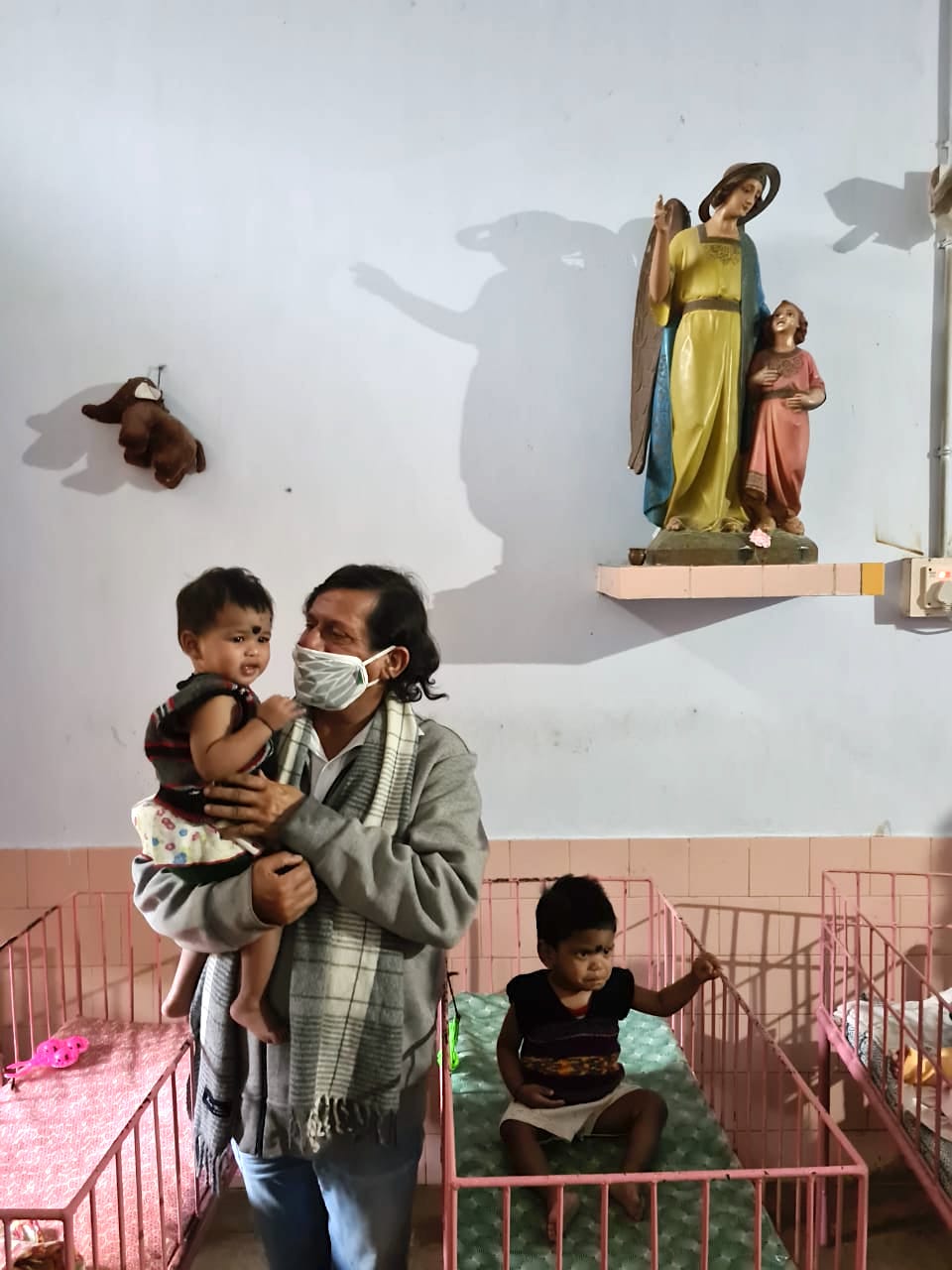 When I saw Smruti, who lost her mother when she was only one month old, I was immensely touched. It brought back memories of when we lost our father. My youngest sister, Iti was just a month old too and I was about five years old. I vividly remember the hardships my family, especially my mother faced to bring up seven siblings. My mother would roam around from house to house and from home to the fields with Iti on her lap. There were days when my older brother would ride a bicycle with me in front and my mother sitting on the small carrier at the back holding Iti in her arms. That's how we travelled.
We have faced and lived in poverty. Our condition could have crippled us into insignificance. Poverty is best realised by those who have experienced it themselves; so too with helplessness. During times of crisis I had experienced extreme helplessness. Our family had too many mouths and not enough money to feed them all. We didn't have the luxury to travel or explore the world. Being an orphan and financially weak, is doubly challenging,and endured as a curse, by many.
But in our case, we confronted the challenges and turned it into a blessing. All the siblings studied well and carved a position for themselves in the society. We are all self made and it has been possible due to Education.Even when I had no food or money, I had the will to learn, I had the zeal and the passion to gain knowledge. We paid for our education from the money we earned from petty jobs. But we never stopped learning. It is because of the education that I had received then, that today I have the capacity to provide education to a lot of children. Doing so gives me a certain amount of satisfaction. I don't just sympathise with poverty, I empathize with it.
When I saw St. Catherine Girl's High School affording the same opportunity to these little girls, it reminded me of my younger days when I longed to study but didn't have the finances to do so. So Iti has decided to adopt a girl named "Smruti" living at the St. Catherine Girl's High School. The little girl had coincidentally lost her mother when she was a month old, just like Iti. Smruti's expenses including education, shelter and food will be taken care of by Iti from when she attains the age of five. Education is the third eye of the child and with education I believe Smruti will never have to look back.