Today marks the Foundation Day of Bhubaneswar. The city of Bhubaneswar is quite close to my heart and it brings me a great deal of happiness that the city is celebrating its 74th Foundation day and next year will celebrate the milestone 75th. Undoubtedly, this is a great day of celebration for Bhubaneswar and its citizens but I also feel that it is a big day for me. I am forever grateful to its soil. The city has played a huge role in whatever success I have had in my life and what I have been accomplishing. Bhubaneswar was my fate and in a small way, I was to witness the city's fate and transformation from close quarters. It would not be wrong to say that I have been one of the fortunate human beings to have witnessed the growth of this city and the city has seen mine.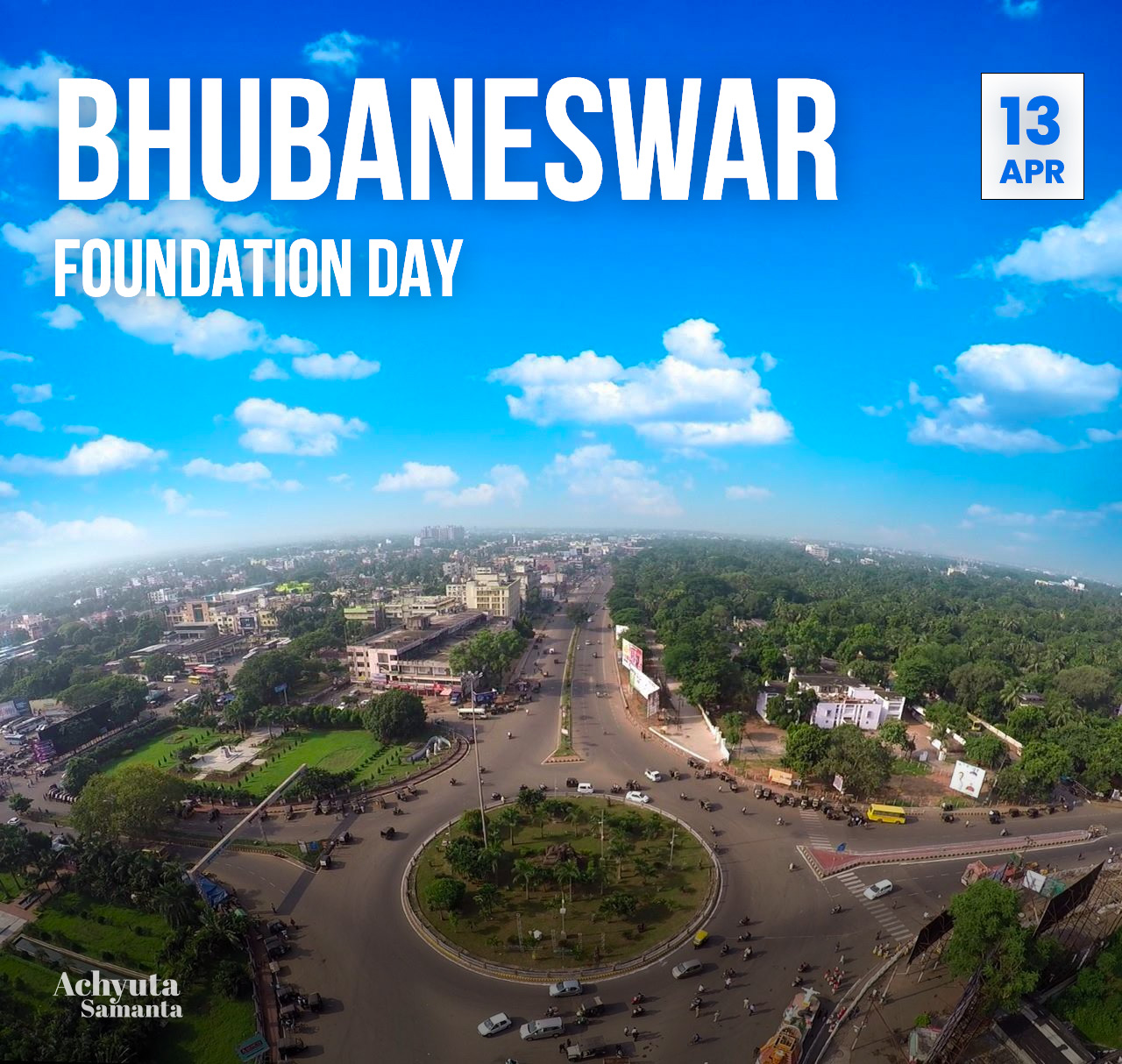 I hadn't seen or visited Bhubaneswar until I pursued my post-graduation from Vani Vihar. I just knew it is Odisha's capital. Lack of means and resources kept me limited to my village and its neighbouring clusters. During my university days, I grew fond of this city and its people. After my education, I got offers from private universities outside Bhubaneswar but with much difficulty and finally after persistent efforts landed up a job at Maharshi College in Bhubaneswar. I never left for any other jobs that were offered to me from outside of the capital because of my strong divine connection with the city. Here I have started the base of my work in education, health, social work, art, culture, literature, media and spiritualism.
I started KIIT and KISS with no backing and just a passion to create change from this soil. During KIIT's and KISS's formative years, I used to walk 15 kilometres a day. I never had a cycle then. I directly got a second-hand bike when I could afford it and life has been on a rise since then. Today, I travel to the same city in a luxury car due to the grace of God and look at how both of us have grown.
Under the leadership of Hon'ble Odisha Chief Minister, Shri Naveen Patnaik the city has become smart in every way possible. National level institutions of education and sports have been established here. It has less pollution, more greenery and very warm people. When Bhubaneswar was conceptualized it was laid out for 50,000 people and today 15 lakh people are living in it. The number will most likely double in the next decade but the city has something to offer to all. When I came to Bhubaneswar, people from other states were unaware of the city and now the capital city has become the sports capital of the country. Not just sports, the city represents culture, temples, health, education and art. The rise of the city is indeed commendable. It is a perfect blend of tradition and modernity.
Personally, for me, I will be living in this city till my death and work as this is my Karmabhoomi. There is no way I could ever live anywhere else in this planet and how could I? This city has given me so much. This is the place that has given me an identity and made me what I am. We both are each other's witnesses of transformation.
Happy 74th Birthday, Bhubaneswar!